It's chapstick and lotion season. Daylight savings time got the sun setting at 4:30pm. And if you're like most people, your work load makes it next to impossible to leave for vacation and explore different parts of the world. You're a parent? Forget about it! Somebody's gotta do your kids' homework? I mean... watch over them while they do their homework? Of course, it's not impossible to travel. But for those of you who aren't part of the 1% with infinite amounts of disposable income, travelling is put in the back burner for the moment. That's not to say that you can't daydream about riding a gondola in Venice or fantasize about getting your groove on on the beaches of Ibiza. And to quench a little bit of your wanderlust, I've compiled a list of shows on the tube to keep you inspired. Here we go!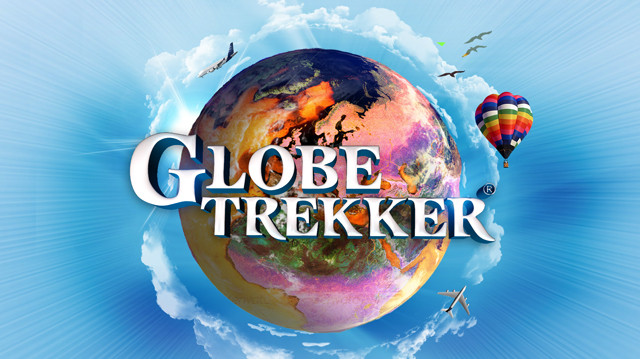 1. Globe Trekker
  For over 20 years, this show has been inspiring the travel bug bitten all over the world. I stumbled upon it right after I got back from the Amalfi Coast. I dropped my bags, ordered seamless and turned on my DVR.
Side note- I was ecstatic to eat food other than Italian or from the sea. I missed my white rice!
  There it was on my list. Four episodes of travelling to different countries were all in one folder. I don't remember ever saving it. But I sure am glad I did. Every episode had a different host and focused on a distinct section of the world that might not be a first choice to some. One episode focused on Central Japan. Another episode focused on the different sights along Ruta 40, a highway that ran from the Bolivian border down the spine of Argentina. Some episodes focused on the history of cheese and tea. All of which peaked my interest but never thought to research. The writers are very thorough. Every time they reached a destination, the back story of each place kept me captivated. After visiting Barcelona, I walked away thinking I got to experience all of what she had to offer. But watching Globe Trekker's episode on this lively city got me feeling like I missed out on a lot. However, I was inspired to go back and immerse myself even more. The thirst is real people!

  The show's cinematography is incomparable. B roll after B roll had me gagging for the immense beauty of each destination. Check out the episode on English castles. Try not to fawn over the majesty of the construction or the artistry of each garden. In another episode that focused on West Canada, my acrophobia shot up. The host decided to take a guided tour of the perimeter on a rail-less rooftop of the tallest building in Toronto. She had a harness attached to a thin rope to keep her safe. That bitch was craycray. I think the tour guide even pushed her gently from the back so she could lean out and see the ground level from a diagonal point of view. The shot was so beautiful. The height looked so real from my couch my muscles tensed up. I had to knit a scarf and eat a bowl of beets just to get my blood pressure down. But trust and believe. I am obsessed with this show. It will be a part of my watch list for a very long time.
Visit www.globetrekkertv.com for local listings.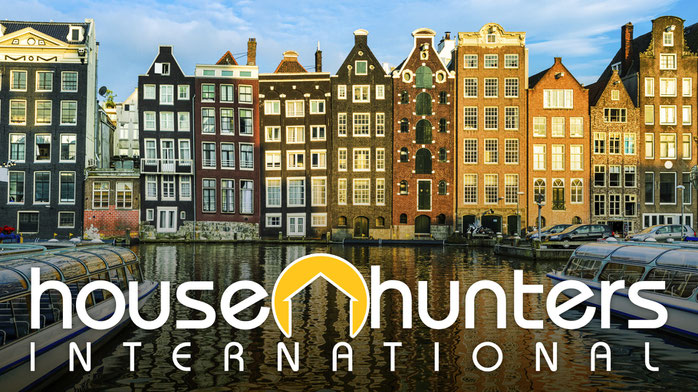 2. House Hunters International
  I became interested in home design several years ago. By the time House Hunters International came on, I've already been obsessed with HGTV and several shows on its roster. I've religiously watched past shows including Curb Appeal, Divine Design, Dear Genevieve and last but not least, its predecessor House Hunters. The best thing about a show like House Hunters International is that HGTV has combined my solidified intrigue in home design with my somewhat new obsession for travelling. With over 80 seasons under its belt and an average of 13 episodes per season, House Hunters International has been everywhere. It's featured a family of four from South Africa immigrating to Australia. It has also followed a mom and daughter duo moving to a remote town in the outskirts of Reykjavik, Iceland. The premise follows a standard format. A local real estate agent shows a buyer 3 different living spaces that strive to meet the client's requirements. At the end of the 30 minute show, they make a decision and pick the winning house. Along the way, the show explores the  beauty of the towns landscapes and terrain. And more often than not, it gives viewers a little taste of the local culture. All of which makes me wish I won the lottery cuz Daddy wants a house with terracotta floors in Tuscany, a modest bungalow in the Maldives and a luxurious penthouse loft in Manhattan. #goals
Visit www.hgtv.com/shows/house-hunters-international for local listings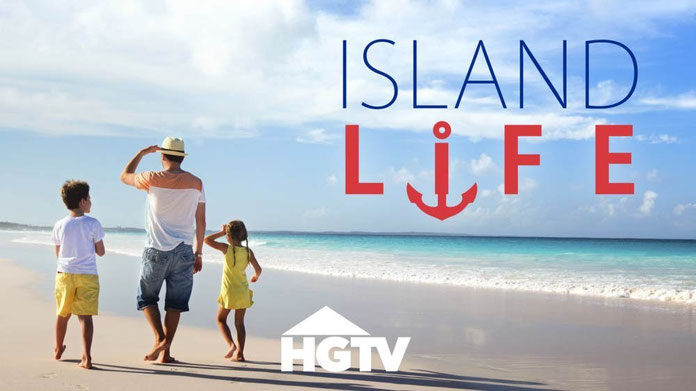 3. Island Life
 Island Life follows the same format as House Hunters International. The buyers view 3 different living spaces that the real estate agent thinks would be perfect for them. I can't get enough of this show. This show has unveiled the possibilities of gaining a lifestyle that might have been unattainable at one point. Apparently, it's not that expensive to live in perfect weather all year round. They show beach front properties, houses with backyard pools and mountain homes surrounded by tropical foliage. This is a show after my own heart. Having been born on a group of islands, nothing makes me happier than seeing palm trees and exotic flowers. And with the cold weather slowly settling in, this show stokes the fire within. (See what I did there?;)  And with a sea view, as crystal clear as my character just steps away from the properties, how could you not be enthralled?
Visit www.hgtv.com/shows/island-life for local listings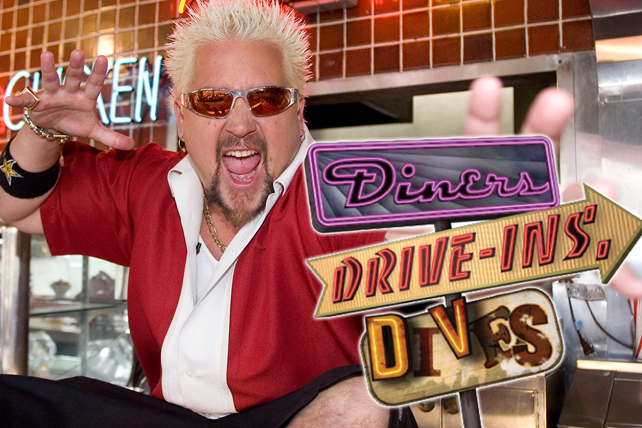 4. Diners, Dive-ins and Drives
  I know what you're saying. This isn't a show that makes you want to reach for your passport just to feel the smooth sturdy binding of the cover. It's a local food travel show, but a travel show nonetheless. I could have picked one of the international food travel shows to talk about. But I don't get inspired to travel when the host eats different kinds of fried insects. I also don't get inspired when the host relays long winded narratives that expand on his reactions and thoughts about the culture more than the food itself. Diners, Drive-ins and Dives is on the opposite side of that spectrum. Nothing stuffy, this show focuses on comfort food in small town neighborhoods. You might not need a passport but it's all about travelling to experience local food. This show makes me want to visit cities that aren't on my radar like Knoxville, Tennessee or Concord, New Hampshire. When the camera zooms in on different sandwiches, entrees and desserts, changing the channel becomes impossible. You can smell the savory, sweet and hearty dishes through the screen. And by that point, the show has got you on lock my friend. #sorryaboutit. Then, step by step, they show you how to make it from scratch. It's a segment of the show I geek out about because I love to cook. The best is when they feature places from my hometown Chicago or the city where I currently live, NYC. I get to try some of their recommended spots. To top it all off, the show's host, Guy Fieri is bout it bout it. With a passion for delicious food, bleach blonde hair and an animated character to boot, how could you not keep watching?
www.foodnetwork.com/shows/diners-drive-ins-and-dives for local listings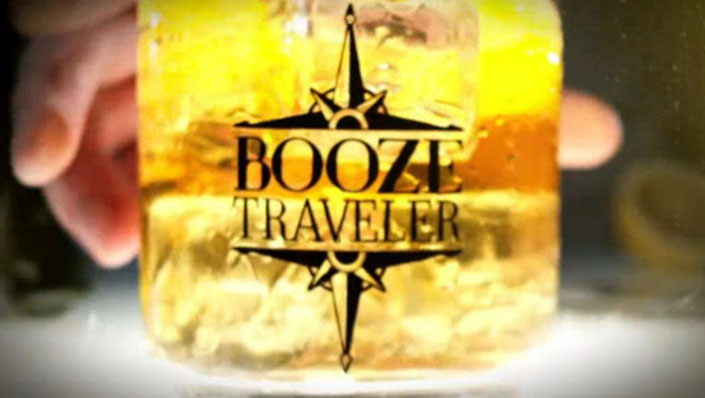 Two days ago, I stumbled across this show on the Travel Channel. I was hooked from the title. Just kidding mom. I don't drink as much as you think I do. The episode I saw was filmed in the Philippines. Drinking and my home country is a perfect combination. Filipinos love to get their drink on. The show featured all kinds of different spirits in different regions of the Philippines. When I go back in July, I will use this knowledge appropriately and responsively. LOL! They even touched base on the food people eat with their drink of choice. Some things were definitely spot on. Others were questionable. I've never heard of a one day old chick. I don't know how authentically Filipino it is. I would try it though if drink comes to shove. Get it? HA! The host Jack Maxwell seems relatable. He's always smiling and is very eager to mingle with the locals. In retrospect, I don't believe how good this job is for Jack, or for anybody else in general. He seems like he's got his ducks in a row. But as a person who enjoys his libations now and then, this could be a trainwreck waiting to happen.  At least for now, it seems like he's handling it like a pro and I'm gonna let him do his thing. He travels to countries all over the world and indulge in the local alcohol and exotic food. How could I hate on him for that? Keep those episodes coming Mr. Maxwell. I'll live vicariously through you for the moment.
Visit www.travelchannel.com/shows/booze-traveler for local listings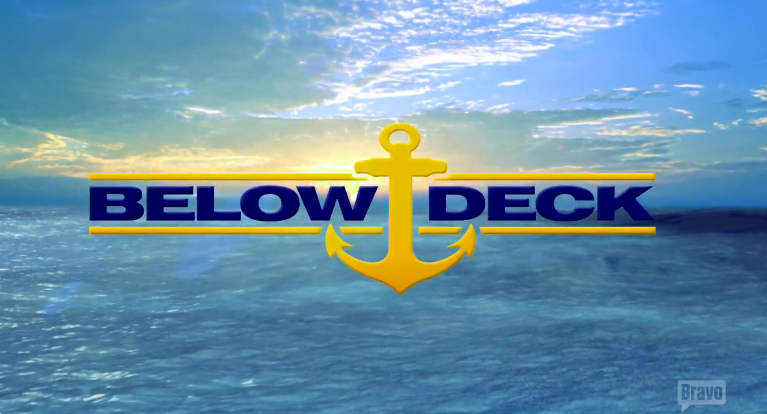 Now if you like to travel but also enjoy a little guilty pleasure by way of reality tv, then look no further. Below Deck is perfect for you. The current season's cast consists of a stern Captain Lee and a slew of young, beautiful crew members who work on a 100 foot yacht. The show follows their day to day interactions while they take on different charters to meet their guests' luxurious taste. These crew members literally go way above and beyond of what is expected of them. They dress up in cat outfits and walk around on all fours. They handfeed the guests chocolate covered strawberries while forcing them to make eye contact. They even hold a diving competion while the guests judge their performance. The allure of the show doesn't stop there though. These 20-30 somethings clash when it comes to work and play. Kate, the chief stewardess knows what she wants and accompanies it with a self-proclaimed resting bitchy face. Eddie, the bosun has issues with his girlfriend in the mainland and has clouded his professionalism. Rocky's off her rocker and Emile, the South African deckhand can just get it. The yacht went through 2 chefs, a few deckhands, some yelling back and forth and a bunch of tears. But aside from all the drama, the yacht, Eros, is a beautiful piece of machinery. At $200,00/wk it better be! And what a perfect setting they have in the Caribbean sea. The yacht stops on multiple islands on the way. And I gotta tell ya, sunsets in the Caribbean are very hard to beat. Unfortunately, the show is on its last leg for this season.  Get into it before it ends. But don't fret. It's 2015. I'm positive you can see it on demand or online. But either way, if you like reality drama mixed in with island hopping via luxury yacht, you should really tune in.
Visit www.bravotv.com/below-deck
Please feel free to share your thoughts in the comment section below.
A-train