When visiting a different culture, I like being prepared. I have my itinerary mapped out. I've already researched what restaurants I was gonna hit when I got there. And ideally, I would have already learned a few words, if not sentences, in the country's native tongue before boarding the plane. I love languages and I wish I was fluent in more. Consequently, I stumbled upon Language Zen: a language based learning website dedicated to helping people converse in a foreign language. What sets this company apart from others is that it is the first of its kind to use data mining technology. Google it. Once you log in, the app saves all the interests you choose to learn about and the mistakes you have made in the process. Then it uses this information for your next lessons. Pretty cool huh?  It's a fairly new company. They currently offer only Spanish on their list, which is perfect if Spain or Latin America is on your bucket list.  As the company grows, so will its arsenal of languages. Japanese would be nice. Daddy's travelling to Tokyo soon;)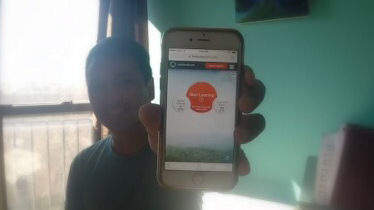 Right from the start, Language Zen translated a couple of words to get me going; specifically a verb and a noun. Then it asked me to translate it back. Big deal I thought. It sounds so basic right? But then it asked me  to translate words that build upon the simple verb and noun from before. Next thing you know, I have a full sentence that's practical and useful.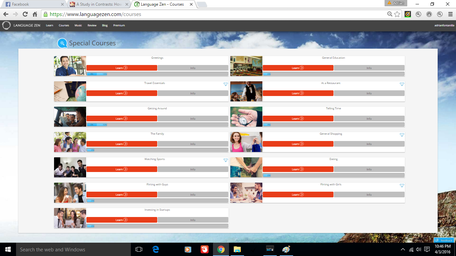 They have a section for special courses that focus on common conversational Spanish. It ranges from ordering at a restaurant, travel essentials, sports and even flirting with a prospective love interest.  It encompasses many of the daily dialogue a Spanish speaker would need. But what I find helpful about this section is that it focuses on the traveler and what he/she might use to get around a foreign country. Asking for directions is a helpful subject.They even have section dedicated on how to build a startup company. That's something I would use while getting drunk at a local pub with the locals. LOL!
  After taking a break and coming back, the program presents refresher questions about the previously learned words and sentences before moving forward. It could entail matching the English words with Spanish words or an aural test.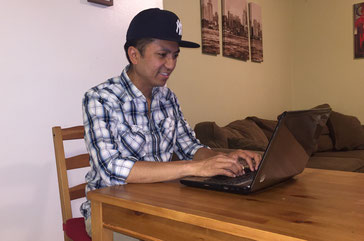 We are all busy. But the only way to learn a different language is if you stick with it and consistently devote enough time to practice. At Language Zen, the app asks you how much time you want to spend a week to learning. For all you commitment-phobes out there, not to worry. You can sign up for as little as 30 minutes a week to 180 minutes a week. And if you feel like changing it. Change away.
  And if you wanted to figure out your progress, there is a section for it. On this page, you can find out if you've met your weekly goal, how many Spanish words you've learned and how many points you need to get to the next level.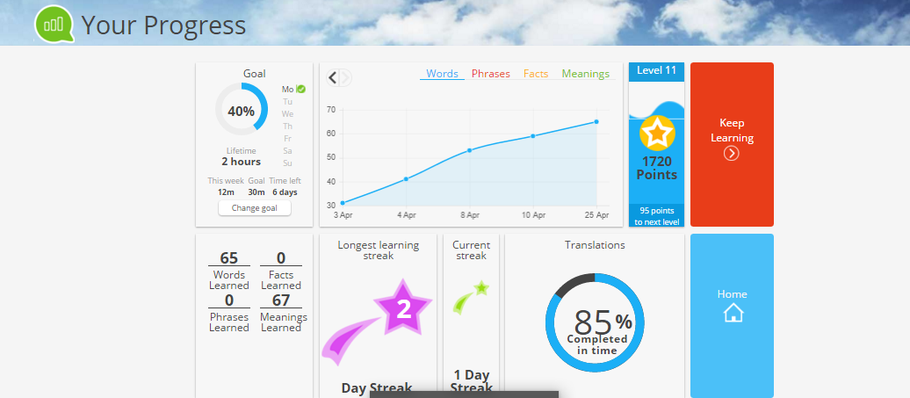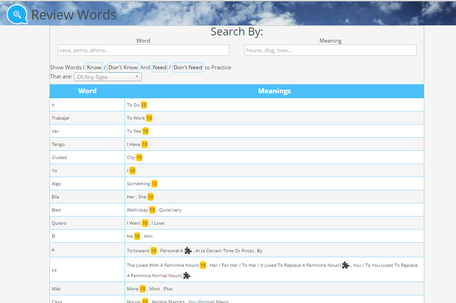 Also under the pull down menu, there is a page of words that you have been tested on and their translations just in case you wanted to go over them again. Just underneath that on the pull down menu as well is the facts button which will take you to a page where you can type in anything and it will translate it for you beyond the basic meaning. It will bring concept and culture to the word depending on what country you are in.
  Another excellent feature of this website is their blog. They update it regularly with insights on places, food and culture in Spanish speaking countries. Other blog post updates give advice on the key phrases to know and use while abroad.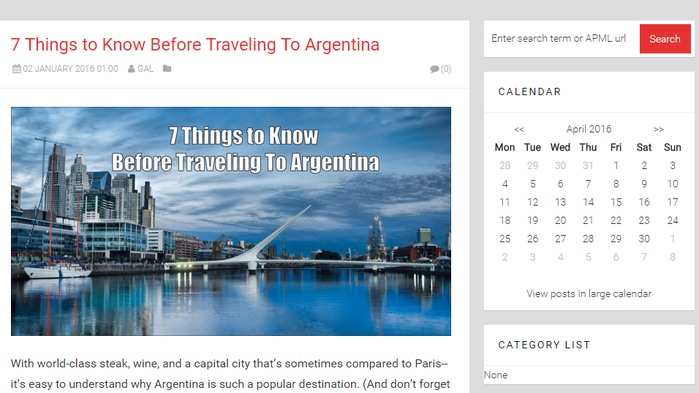 My absolute favorite part of Language Zen is the learning through music section. Put a mic on your computer and you have a karaoke party. While the music plays, the words scroll up accordingly. You can switch to English and Spanish pretty quickly. This way, you can find out what you're singing. You can pause it, if you need to digest it a little slower. You can also skip to the section you want to sing and dance to- I mean learn. And if you want to delve more into the phrasing, just click on the lesson and it will take you to a course involving all the words in the song. What a great concept?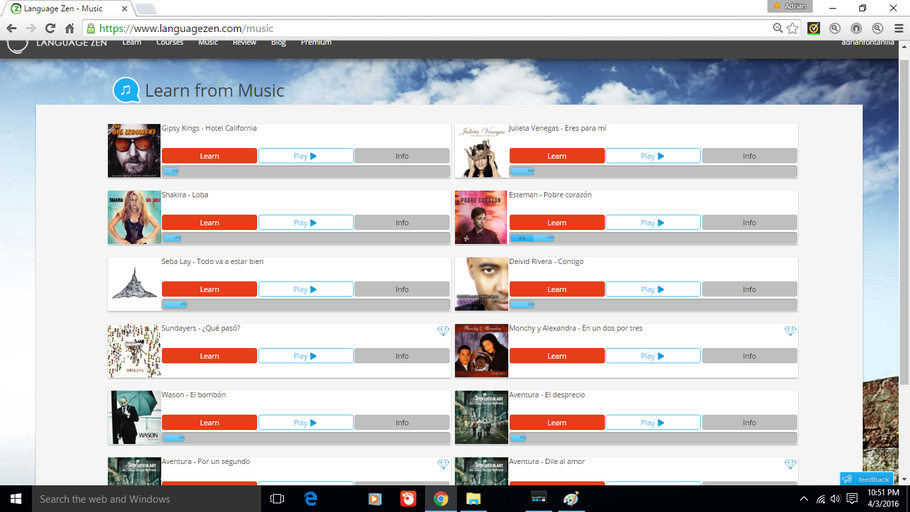 There are a couple of things I wish this site had. I wish there was an aptitude test to figure out what level you are in to start. 4 years of high school Spanish classes and working in the service industry, I'm not one to waste my time with the basics. To add to that, when it does tell me that I'm in level 11, I'd like to know what that means comparatively. How many levels are there? Is level 11 an intermediate level? I don't know about y'all but knowing how many more levels I have gives me motivation to either learn at a faster pace or take it slow and steady. And last but not least, a mobile app would be a wonderful addition.
  But all in all, I was impressed with the website. The layout is easy to use. The learning process is efficient in terms of specializing courses to a traveler's needs. And where else can you shake your bonbon to a Shakira song and sing your heart out while learning a new language? The best part? You can try it out for free. So after you finish reading my blog post, head on over to www.languagezen.com and start a new way of learning a foreign language.