My first full day in Tokyo started out at 4 a.m. in the morning. Guys I've met the night before wanted to see the tuna auction at the Tsujiki fish market. After a full day of traveling the day before and some light drinking with some new friends, I was surprised I woke up. But are you? Maybe I never slept.... The truth is, I'm such an insomniac in the states that when I'm on the other side of the world, I feel like a normal person. Haha!
 I rushed to get ready. I didn't know anybody's contact number at the time, and I didn't want anyone to leave me behind if I was late. On a trip a year and a half ago, a bus from London to Stonehenge left me because I was late. It still haunts me to this day.
  After seeing the guys walk out of the elevator, I realized my abandonment issues were invalid. After a few minutes of planning our strategy, we were off. The tricky part about this endeavor is that the trains in Tokyo don't start until 5am. Don't get me started. The trains also stop at 12am in the morning for those of you wanting to party beyond that point. But you wouldn't want to anyway because there's also a no dancing policy after 12am. So really, you're good. I felt like Kevin Bacon in Footloose. Somebody's gotta make this town dance. We'll delve more into that in a later post.  After much deliberation, we decided to walk it. Cabs in Tokyo are expensive. But really, we were just  being frugal. Who blows their money in the beginning of a trip? Oh wait. Guilty party of one right here. But we won't influence others to indulge in simple luxuries just yet;)
  Turns out, walking was a bad idea. It took us over 50 minutes to walk to the fish market. When we got to the registration office, there was a sign in front of the ticket window saying all the tickets were sold out. Tickets for the next auction will be available at 2:40-3am the next morning. How many suckers do that every morning? Wait. Don't answer that. LOL! With our hearts disappointed, we decided to raise our spirits up and stuff our faces with fresh sushi for breakfast.
  While we were looking for the registration office earlier, this older English speaking gentleman (probably the owner) in front of this restaurant called Marukita invited us to go in. We returned to his restaurant to try it out after not getting into the auction. Much like most Japanese restaurants in Tokyo, this restaurant was tiny. It had 5 seats at the sushi bar and maybe 3 tables that sat 4 people. I believe all 5 of us decided to eat the Tuna three ways over rice. It was a good value for the price. Everybody was concerned about eating at a Michelin star restaurant that night that they didn't want to spend too much money on breakfast.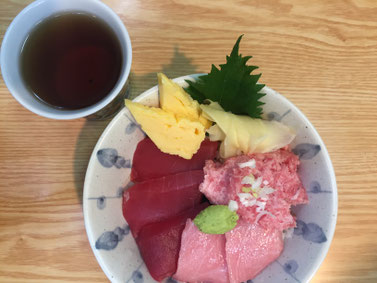 It was a good choice. We got two slices of fresh off the boat fatty tuna, fatty tuna tartare and 3 slices of regular tuna served with egg over rice. The fatty tuna was a melt in my mouth kind of experience. I've had it before, but this was prepared for us maybe minutes before the Japanese gods blessed their people with it. The regular tuna was also delicious. I didn't taste any trace of nuclear contamination at all. Like I have the ability to taste the difference. But let me just think that I didn't ingest toxic chemicals released into the ocean a few years ago because of a nuclear meltdown in Northern Japan. The thought of my body growing a third ear on my arm is not cute
 We walked around for a little bit and took in the fish market hustle and bustle. Afterwards, we took a nap. We thought it was 10am in the morning but really, it was barely 7am when we finished eating. I know right? It was super early. Tell that to the guy who was drinking a beer at the table right next to ours at Marukita. In his defense, it's 5pm somewhere.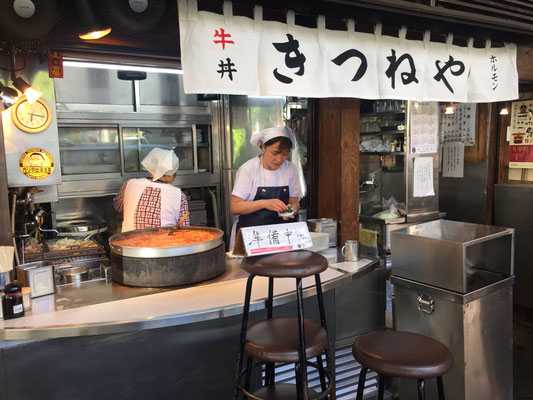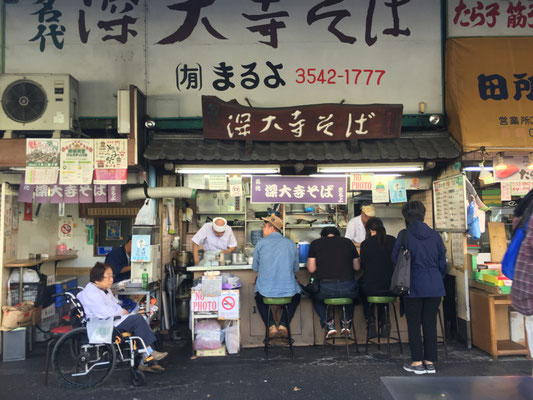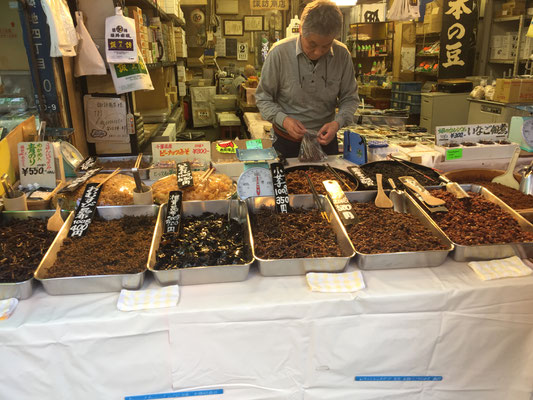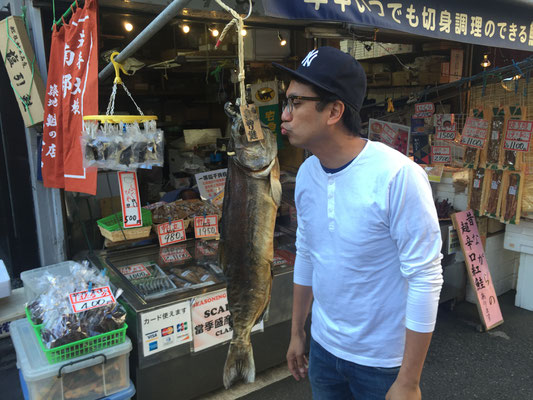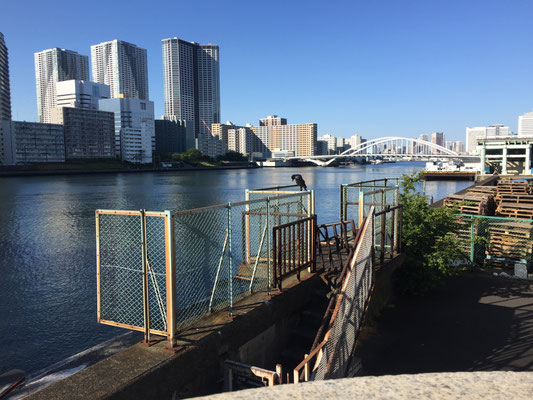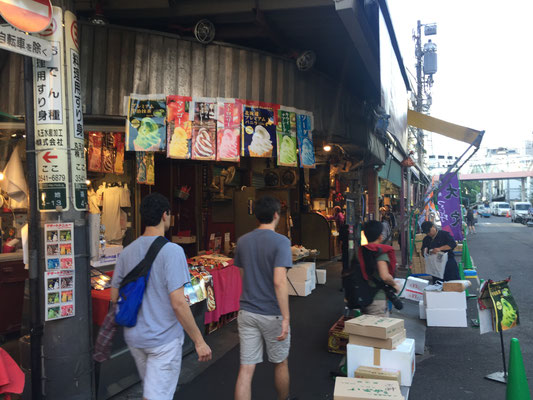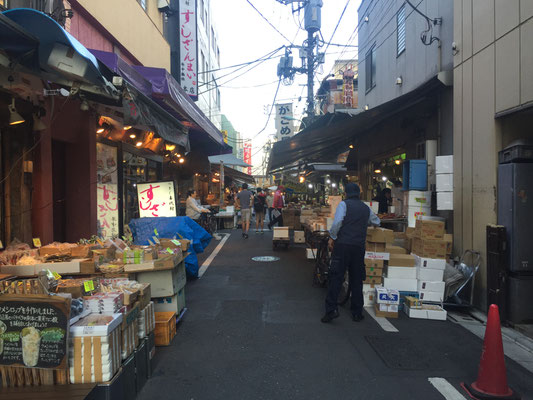 After taking a nap that day we decided to get some cheap lunch. Cajer, one of the guys I recently met found this Michelin star recommended restaurant on the internet called Tompachi-tei. It was an easy train ride away in Ueno, a busy part of town with stores and restaurants lining the streets. Our restaurant however was in an alley way far from the noise. And once again, it was a small hole in the wall restaurant that had 3 tables at best and some bar seating. The experience was good. We got free refills on the barley tea, the chef was very attentive and our server was full of smiles. Their specialty there was tonkatsu. It's pork cutlets breaded with panko breadcrumbs. They served it with rice, miso soup and shredded cabbage. It looks very basic. But once I bit into that piece, you guessed it. It melted in my mouth. I guess that's the theme for the day. What can I say? And for 800 yen which is just a hair over $7, how could anyone beat it?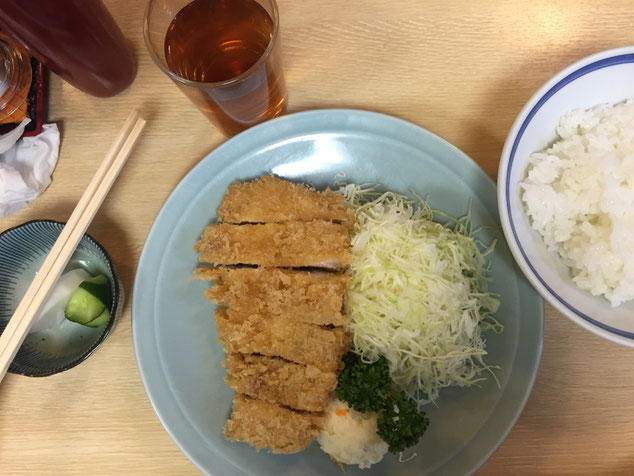 After lunch, we decided to check out the Imperial Palace. Without taking my bunkmates heed who already saw it, we went anyway. He was right. There's really nothing to see. It's not open to the public. There were some nice structures on the perimeter of the Palace worth a few clicks.
  We took a little break to regroup back at the hostel. For dinner, the guys were determined to eat at a Michelin star sushi restaurant. Unfortunately, they are all booked up two months in advance. Plus, they cost a ton of money for a short dining experience. I battled my inner foodie two months ago. I was ready to spend $300 at Jiro's Sushi; a 3 Michelin star sushi restaurant located at an entrance on the subway that became famous because of a documentary made about him and his food 2 decades before. My logical self won and decided to refrain from overspending. After a bit of search, the guys however, found a Michelin star recommended sushi restaurant on the outskirts of Tokyo that was gonna cost less that $100. The name of the restaurant was Minatozushi. Eh! What the hell? If I was gonna go over my $30/day spending cap, might as well have a good experience doing it. We decided to dress up for dinner since it is a Michelin star recommended restaurant. I wore a maroon polkadot button up short sleeve, skinny jeans and some dress shoes. When I walked downstairs, I saw everybody wearing what they wore that day; shorts and a t-shirt. Now usually I am very ok with being overdressed for the occasion. But I just met these people. Needless to say, I felt like a douche. I wanted to change into something more homogenous; or at the very least something more comfortable. but we didn't have enough time. I rolled my eyes but I went with it. They said we might be late. Since I looked presentable. They voted me to go in first to ask for the reservation. Sure! Make the Filipino guy the scapegoat for us being late.
  Upon arriving, everything was so smooth. We walked in and you could hear a pin drop. It was so quiet. Seating was strictly at the bar; 9 seats tops. We were led to our four seats and I already knew this dinner was going to be a memorable. There were a several choices we could've picked. I picked the chef's choice. If I was going to bougie it up. I was going to bougie it up the right way. Ha! Everyone followed suit. Our server Emily, spoke good English. She was knowledgeable. And she was sweet enough to explain each course and how to eat it. What a lovely person. Our chef was thorough. He asked if we had any allergies. He explained everything before we ate the food; no sauce, use fingers, etc. In total, we had 15 amazing courses.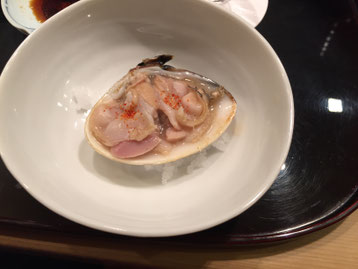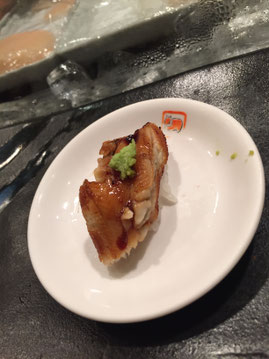 We also had a fatty tuna, tuna roll, shrimp sushi and egg over rice tied with seaweed. I wanted to take pictures of all of them but I was just having way too much fun. We also had a few bottles of sake and some beer. I guess you could say we turnt up. 
  And after an excellent meal, we headed back to turn in. I previously told Cajer at lunch that I was inclined to go and try again the next morning for the auction. When we got back, he told me he'll text me at 2:20am. I said hell naw! The past couple of days have been hectic. After hitting the ground eating, all I wanted to do was hit the sack sleeping. Daddy needed some zzzz's! But all in all a great first day.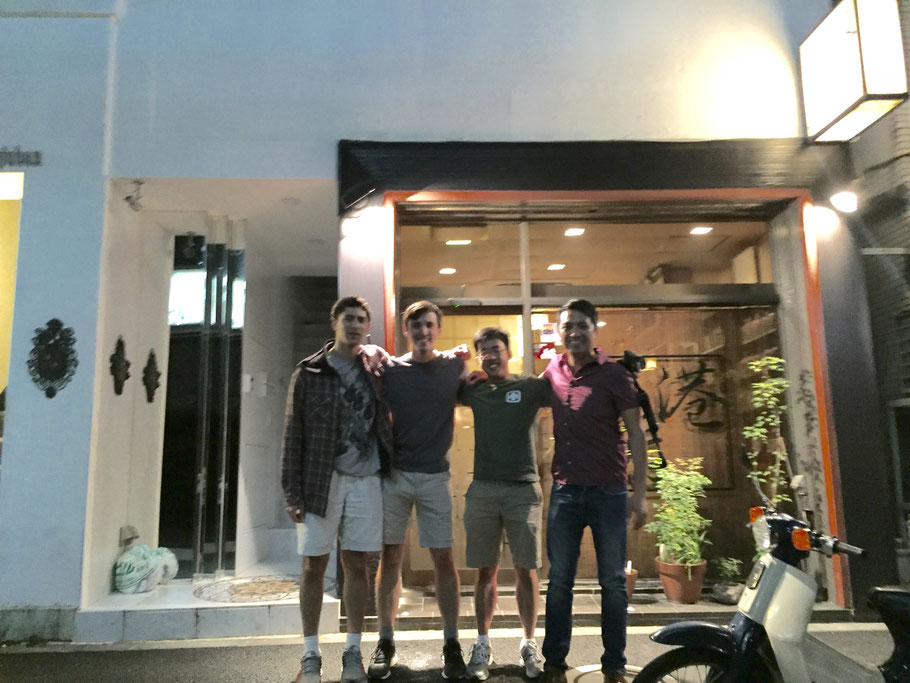 If you have any questions or comments, feel free to hook a bro up and leave them at the bottom:)